Illustrator Highlight: Mel Cerri

Whether she is digitally painting or creating pieces with gouache, Josefina Schargorodsky is at her happiest when painting- and we can see why. There is something delightful about the work of this Argentinean illustrator; her color pallet and subject matter draw a twinkle of nostalgia to your eye. Admittedly we are a little bias, though we think you will agree once you take a stroll (or scroll rather) through her portfolio.

Today we have the pleasure of sharing the (digital) conversation we recently had with Josefina. We got to chatting about how she came to be such an enchanting illustrator after having a successful career in fashion design and how she organizes her days to suite her creativity. Enjoy.



Tell us a little about yourself and your work.
I'm Josefina, I have a super complicated last name and I live in Argentina. Im from a very small town called San Pedro and moved to Buenos Aires when I was 18 to study fine arts. After a year and a half I realized that wasn't for me and changed to fashion design. After I graduated I worked a few years as a designer to realize illustration was all I ever wanted since I was a kid, I just didn't know I could do it.In my work I like to show my point of view. I love to draw women, nature and everyday situations. I like to use color in an sensitive way. Textile designs and pattern are a huge influence and I feel very confortable making them.



Describe a typical work day for you.
I start my day early. First time in the morning I like to work on large projects or personal projects like books, for an hour. After that I have breakfast and go trough my emails and all the admin part of the job. I'll work on different projects for an hour each and have lunch. After lunch I try to work on things that are super easy because I'm very low on energy. I finish around 4 and I'll go out with a friend, go to dance class or just take a walk around the neighborhood.

Which part of the creative process do you enjoy most?
I think the part I enjoy the most is the actual painting. Digital or with gouache I can get really absorbed by it and time flies by.



Was there a striking moment in your life where you knew you had to become an Illustrator?
I think there wasn't one big moment but a few small ones. I studied fashion design and was working successfully in it but illustration was something in the back of my mind always pushing. When I started to take illustration as a career I didn't had much expectations and didn't know what would eventually happen. Through the years I found myself in different situations that confirmed my path.

What mediums do you enjoy working with most?
Obviously gouache. I enjoy painting in general (Acrylics, watercolor) but gouache is the medium in with I can achieve exactly what I imagine. Now is getting popular and I love that because it used to be so underrated and associated to childhood.



If you had unlimited resources, what would your dream project look like?
This is so hard! I could make illustrations for the surface of a plane? Or a boat? I can't imagine a single thing. I love books so I guess I would do all the books ideas I have in mind.

Outside of your work, what other hobbies do you enjoy?
I play the piano, love to bake and dance Lindy Hop.



What is your favorite show you're watching right now?
Chef's Table is one of my favorite shows for a while and because there aren't that many episodes I try to watch it veeeery slowly.

What was the last book you read that you really enjoyed?
I think A manual for cleaning woman by Lucia Berlin is one of the best books I read this year.

What is a common creative block for you and how do you get unstuck?
When I get blocked I start to doubt A LOT, I start making a lot of changes and everything takes me too much time. When I feel like that I try to get out of my house, go for a coffee and walk around, maybe even leave everything for the next day.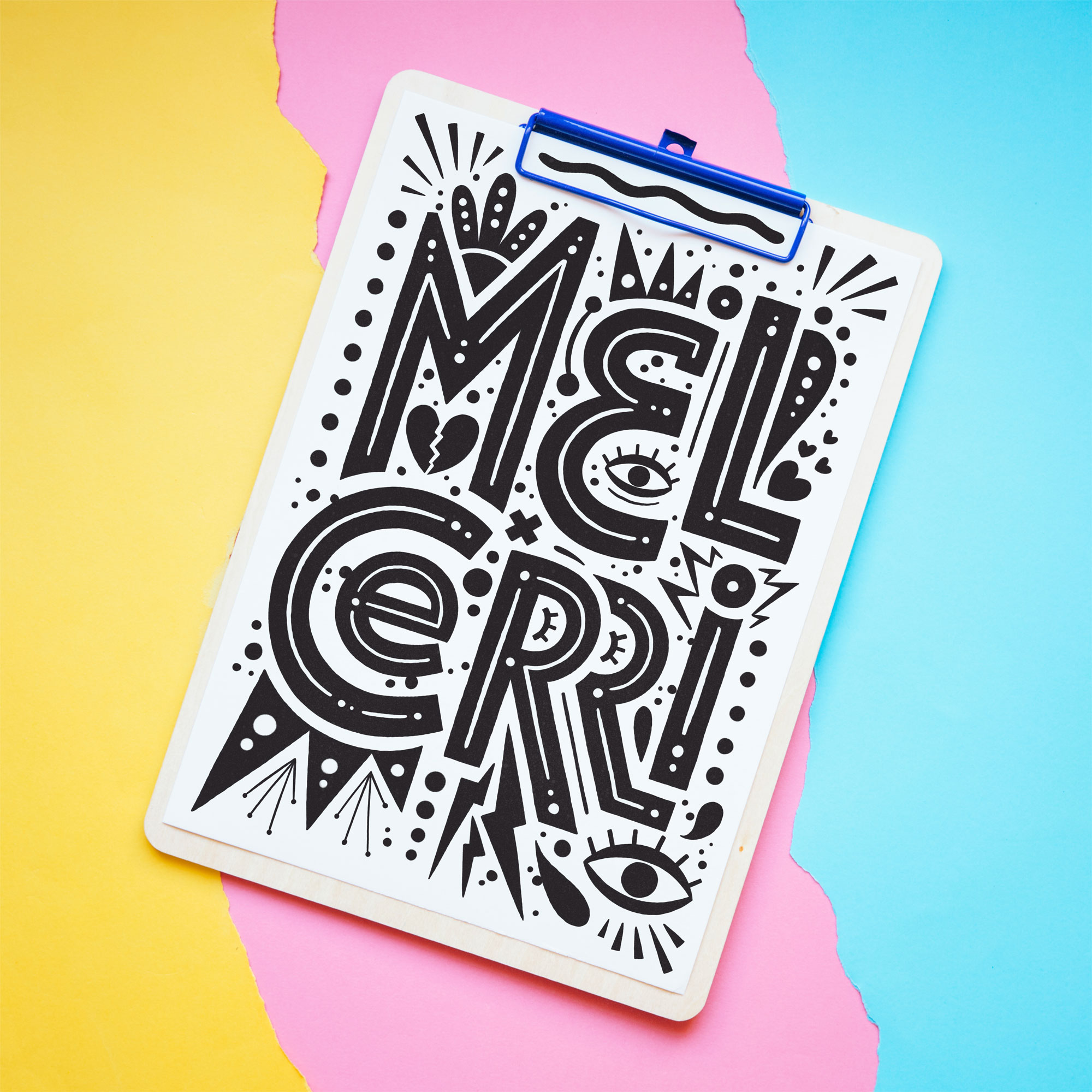 Outside of design, what do you do that inspires your creative pursuit?
I try to have hobbies that are not drawing/design related, I used to make ceramics or embroidery and get really pressured to be good at it. That is why I try to keep myself inspired with music related hobbies, reading as much as I can and meeting new places even in my own town.

Are you an early bird or a night owl?
Early bird