Illustrator Highlight: Jarom Vogel

This week we want you to meet the tallest (that's right, 6' 6") artist on our roster, Jarom Vogel. Jarom is the perfect blend of humility, curiosity, technicality and humor. His work is colorful, inclusive, whimsical and thoughtful (if that makes any sense). Let me explain. Since meeting Jarom I have appreciated his thoughtfulness and consideration for others. He has always been great at ask questions and he is always trying to really understand a person, project, etc. This attribute may not seem related to his artwork but when I look at his work I get the sense that he is able to see things from other people's perspective. His work promotes diversity, exploration and adventure in a wide range of settings that range from the wild west to subterranean caves all the way into space. It makes me want to get out and explore! When Jarom isn't working on commercial work he is working on children's books (look out for these — they are going to be incredible) or watching the Good Place or spending time with his wife. I'm so excited for you to meet this wonderful illustrator that we are proud to represent.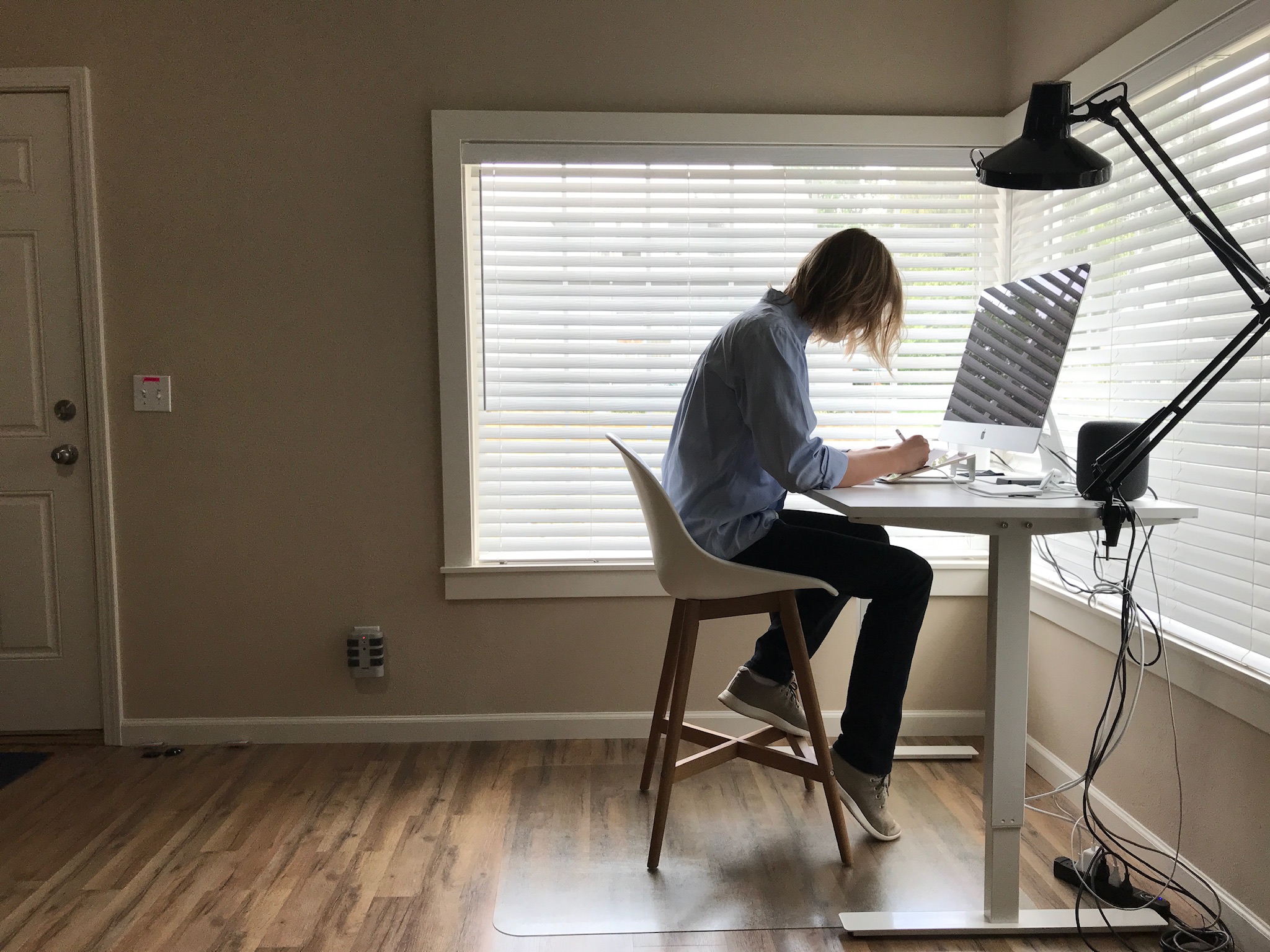 Tell us a little about yourself and your work.
Hey! My name is Jarom Vogel—I'm originally from Utah, but recently moved to Portland. I'm 6'6", and terrible at basketball. I also just turned 30, so I'm still dealing with that I guess. I've been married for a little over 4 years. I enjoy skiing, beaches, travel, and recently discovered Peach flavored Coke, which is now my favorite. I'm a bit of a computer nerd, and own way too many expensive toys made by the fine people in Cupertino. I also do a bit of coding for fun sometimes, which I'm told isn't normal. I do most of my illustration work on an iPad Pro, and really try to focus on interesting shapes, movement, color, and texture. Most of the time I don't really think too hard about that stuff though, I'm just trying to draw things that looks nice.


Describe a typical work day for you.
My wife just started Physical Therapy school, so most mornings we get up early-ish, exercise, eat breakfast, get ready, then I drop her off at school. I'm working from home for now, so I head back and am usually working on something by 8:30. Ideally I start off with some warm-up sketches, unless there's something urgent that I have to work on. Aside from lunch, dinner, and various distractions, I'll usually work until my wife is done with school for the day.



Which part of the creative process do you enjoy most?
I really like working on initial sketches, where I'm coming up with ideas and compositions. I think it's really fun at this stage where everything is potential, and the project could go pretty much anywhere. I probably spend way too long on these.

Was there a striking moment in your life where you knew you had to become an Illustrator?
Hard to say exactly. I majored in illustration in college, but was also taking pre-requisite classes for dental school at the same time. I guess I was planning to be a dentist, but still do some illustration on the side? Anyway, I ended up going on a New York trip with my illustration program to visit some working artists. Seeing these people who were drawing and actually making money from it made me really jealous. I think it was a few weeks later that I realized I could do that as well if I wanted it badly enough. Plus I'm pretty sure I would have hated being a dentist.



What mediums do you enjoy working with most?
I really enjoy working with acrylic and ink, or basically any fast-drying paint. I love how vibrant the colors can be, and it makes me weirdly happy when I have paint on my fingers for several days afterward. That being said, I do almost all of my work in Procreate on my iPad. I think it's the best digital approximation of the way I'd work with paint. Working digitally is also so much more convenient and so much more flexible.

If you had unlimited resources, what would your dream project look like?
I love the idea of doing something involving illustration, code, and a little bit of animation. I think it would be really fun to combine them all and make a sort of interactive children's book. And as long as we're dreaming, maybe I would find a way to sneak some real paints in there as well.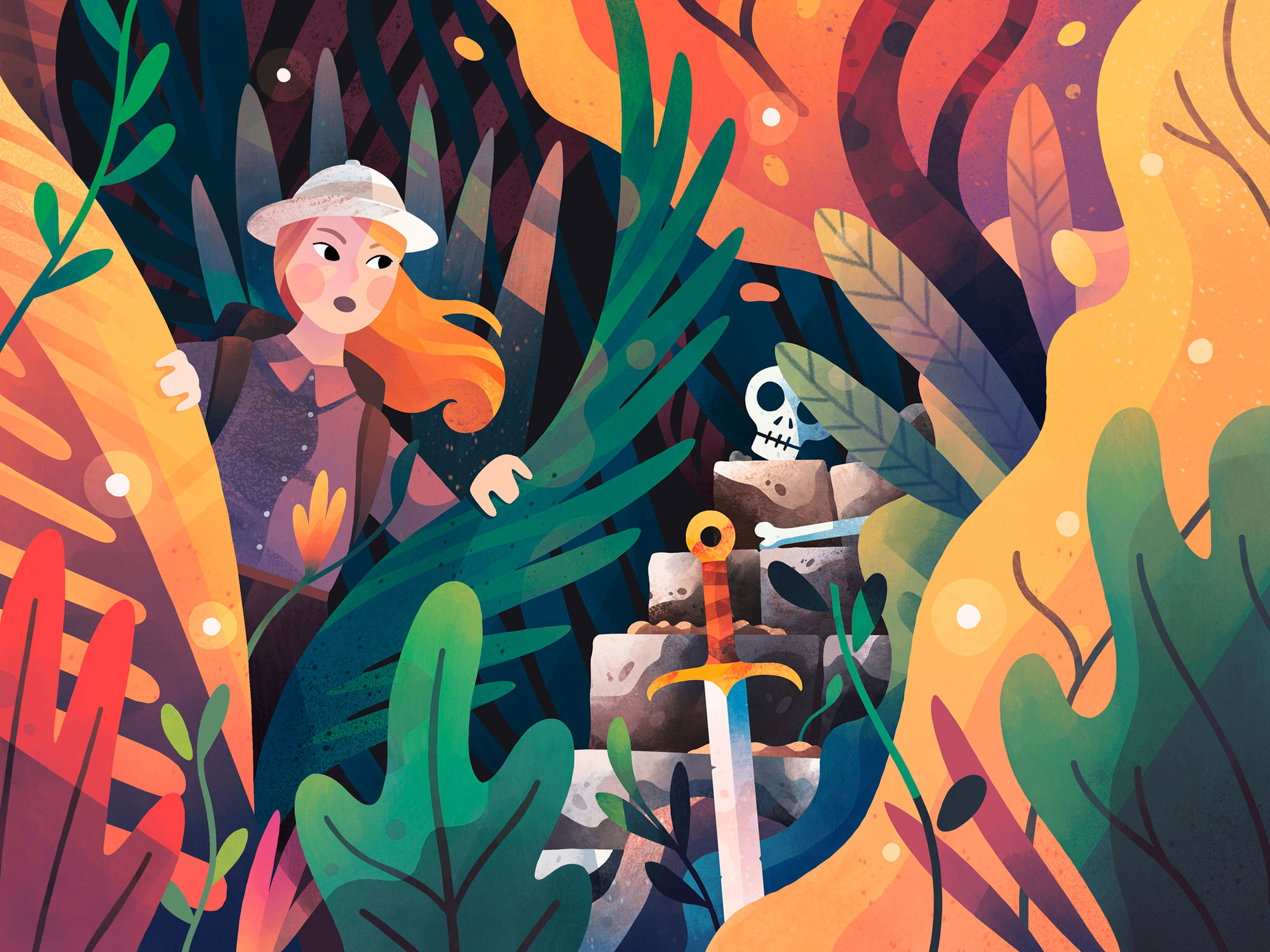 Outside of your work, what other hobbies do you enjoy?
Reading, Skiing, Travel. I don't play a lot of video games, but I have a soft spot for Nintendo, and recently bought a switch, mostly for Zelda and Mario Kart. And drawing things that aren't work related, haha. What can I say? I have an obsessive personality.

What is your favorite show you're watching right now?
I don't watch of ton of TV, but I've really liked The Good Place. Also I know I'm 30 years old and probably shouldn't be watching cartoons, but I miss Adventure Time already.



What was the last book you read that you really enjoyed?
It's too hard to choose! I'm going to cheat and list a few.

We, the Drowned by Carsten Jensen was absolutely amazing and I can't recommend it enough. I also really enjoyed The Bone Clocks by David Mitchell. The First 15 Lives of Harry August by Claire North was really good. The 100 Year Old Man who Climbed out the Window and Disappeared by Jonas Jonasson was hilarious. I always love anything by P.G. Wodehouse as well.


What is a common creative block for you and how do you get unstuck?
I can get a bit burned out when I work on the same thing for too long, especially if it's not going very well. I think it helps to work on something else for a while, or sometimes a change of scenery can help, whether it's going for a walk, or trying to find somewhere else to work for a bit.

Outside of design, what do you do that inspires your creative pursuit?
I mentioned before that I do a bit of coding. I like finding ways to incorporate that into my art. The way I have to think to code something is so different from drawing, that it feels like a mental break to switch between the two. And I think there's some really cool things you can do when you put these really different ways of thinking together.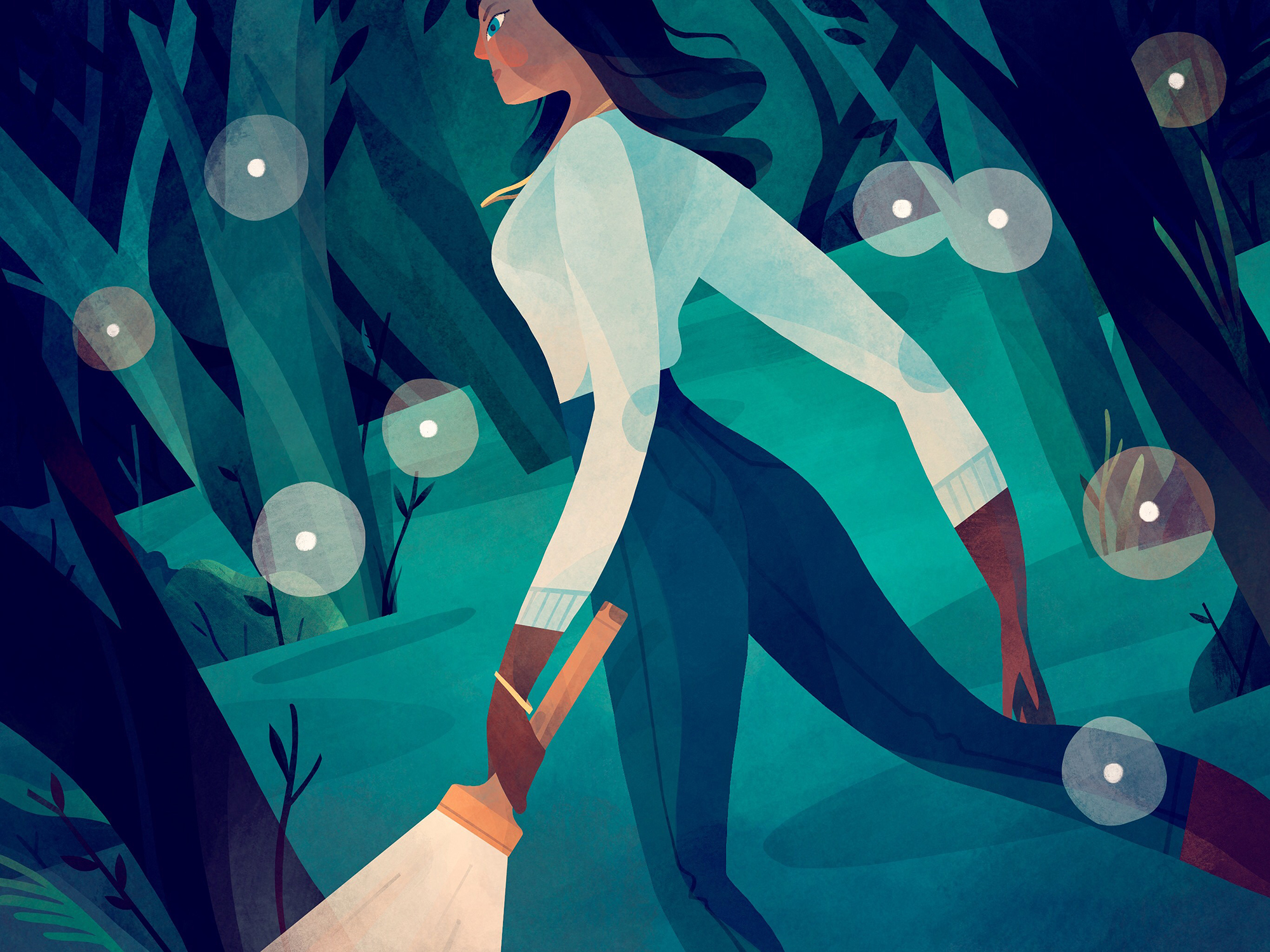 Are you an early bird or a night owl?
Somewhere in between, but I'd say I lean more toward the early bird camp.