Bárbara Malagoli x HiRoad Insurance

Art has always been about the feels. Now more than ever, people want to know the person behind the art. Whether it's an illustrator, animator, or letterer, the story of who & why is just as significant as the art itself.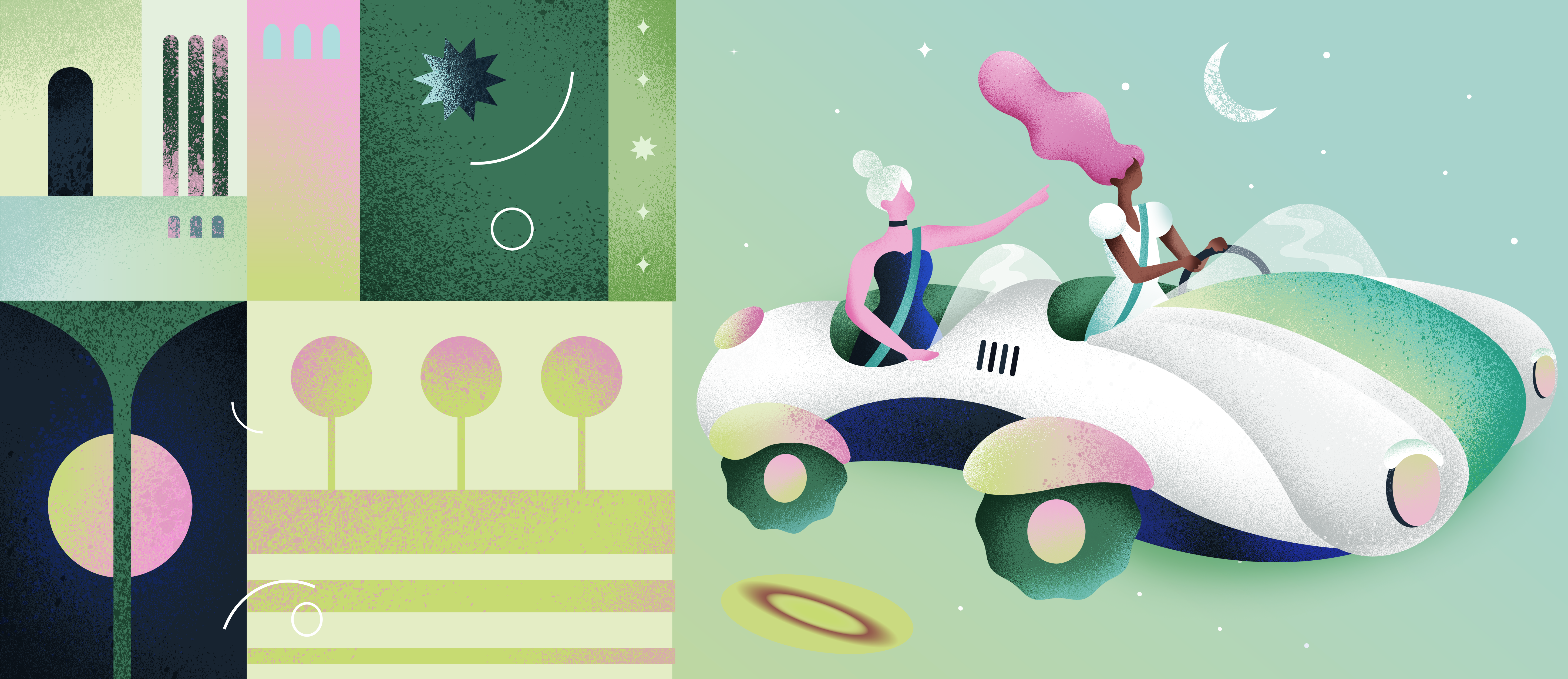 So, when HiRoad Insurance commissioned Bárbara to create 3 illustrations on safe driving for them, they also took the opportunity to learn more about how Bárbara came to compose the beautiful cosmos she created.

"She's based her designs on a soothing blend of Japanese Pop Art and futuristic elements to help us imagine scenes where sharing a ride, gliding into a smooth stop, and driving friendly can inspire positive habits," HiRoad shares about Barbara's illustrations. "Bárbara likes to tell [stories] with harmonious and intriguing elements. We asked her to share her mindful habits and inspiration with us."




You can read the full interview on HiRoad's site, or check out more of Bárbara's work below.