Art Institute of Chicago | Poster Design by Dave Arcade
The Art Institute of Chicago commissioned Dave Arcade to design the event poster for this years Teen Night. The event was called Exuberus — The goal of the artwork was to get the attention of teens with playful illustrations that would capture their imaginations.
Credits
Artists:
Dave Arcade
Creative Director: Maura Flood
Client: Art Institute of Chicago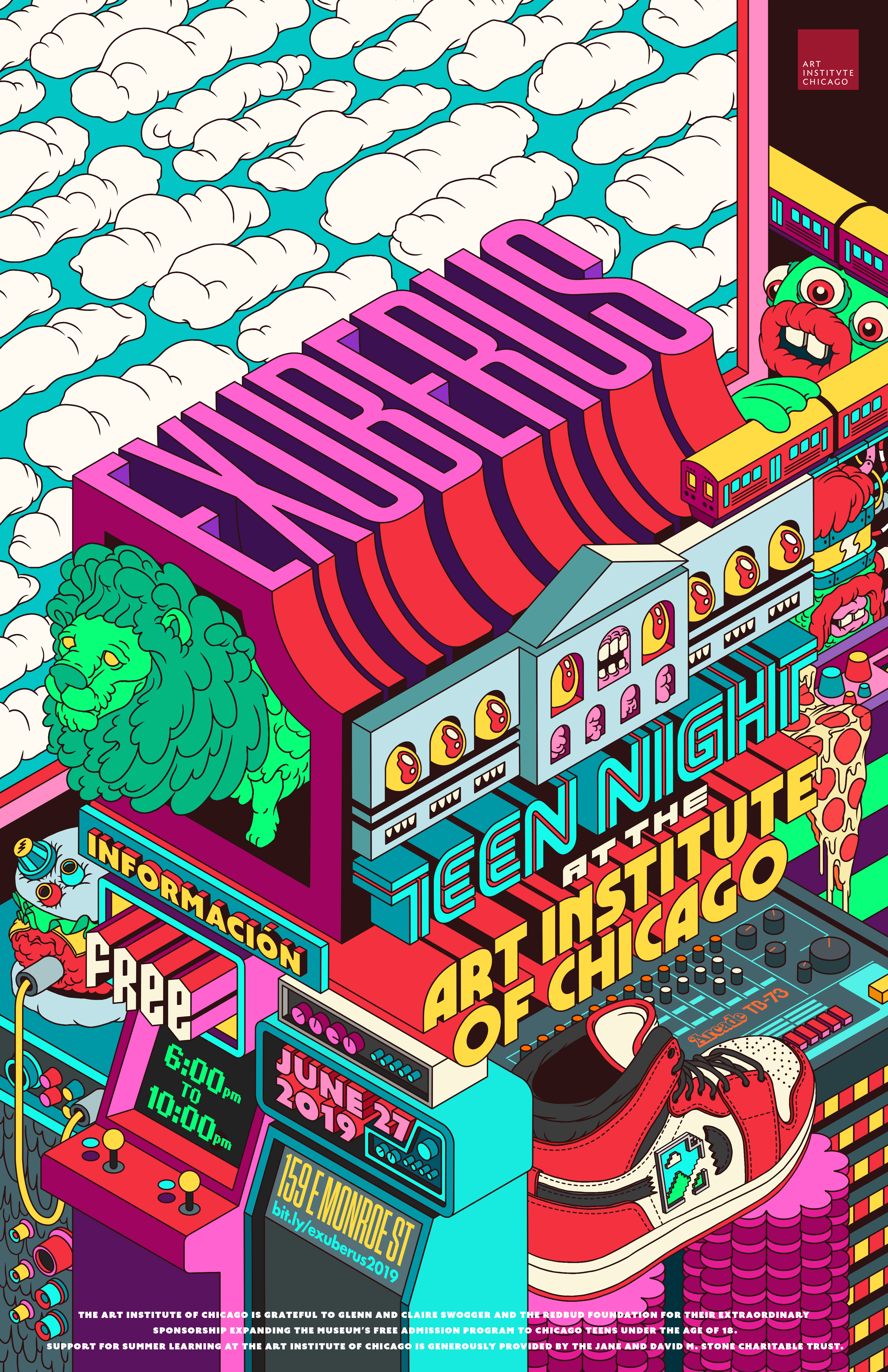 ---
Newsletter
Keep Up With Us
Subscribe to our newsletter to find out about new artists and see new work from us every week.
Subscribe